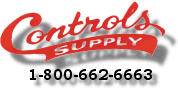 Let Us Know What You Think Here!

Send Questions and Comments To:
President:
Money Order, Certified Check or Wire Transfers preferred.



MasterCard/Visa at our discretion.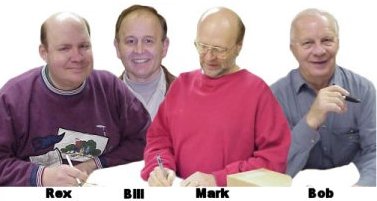 Controls Supply Company, Inc. is a family-owned small business which markets a broad line of products and equipment to Industrial and Commercial users. We are also a Commercial Kitchen Equipment and Heating/Ventilating, Air-Conditioning and Refrigeration distribution supply house.
It's president and owner, Bob Miller started the company in 1962 as a one-man operation, reconditioning controls of all types along with fuel oil pumps. His company has continued to prosper and grow with each consecutive year. His son, Mark, joined the firm in 1970 and is now the General Manager. With the aid of additional employees they have built Controls Supply Company into a reputable, dependable, and well-established wholesale supply house. With their web site they now market their products around the world.
Controls Supply
1101 West Breen Avenue
Kingsford, MI 49802
Phone: 906-774-8831
Toll-Free: 1-800-662-6663
Fax: 906-774-1455
Email:info@controls-supply.com